Tele - Radiology
Our Tele – Radiology solution holsters one of the fastest Point to Point imaging systems. Image viewing within seconds of scan completion and prompt delivery of reports is accomplished through the Web. Real time view, faster view over the Internet, ability to oversee and control over user's viewing on the Internet are some of the advantages of Our Streaming Technology.
Radiological patient images, such as x-rays, CTs, and MRIs, can be shared from one location to another for the purposes of interpretation and/or consultation. Thus the productivity and efficiency of the enterprise increases rapidly. (More scans = revenue increased, Faster reports= patient satisfaction increased)
Seamless integration of local diagnostic systems enabled with DICOM. Images can be shared and read from any location in the world using encrypted data transmission. Image Viewer software on the Teleradiology server to help radiologists view the images on any workstations he chooses to view. HIPAA and DICOM Compatable.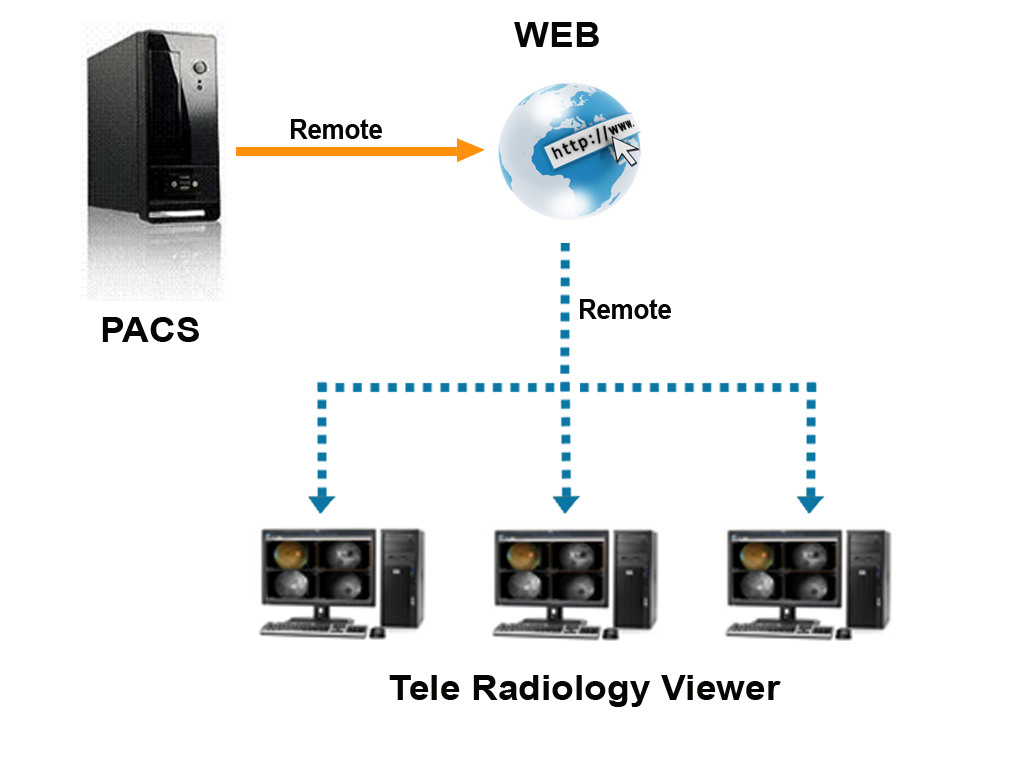 Apttsoft's Tele – Radiology serves as a Lightning fast solution for small or medium imaging centers and also as a backup for hospitals/centers in the absence of radiologists. The suite consists of
Tele – Radiology server for single modality
Image Viewer (WEB)
Reporting Module