Enterprise Picture Archiving and Communication System
PACS does not limit itself to radiology department in a hospital it also serves in patient records maintenance. Enterprise PACS acts as an interface between the front-end clinical application and the back-end infrastructure which works well with existing HMS. Hence increases the interdepartmental communications, accessibility towards faster diagnosis and patient care.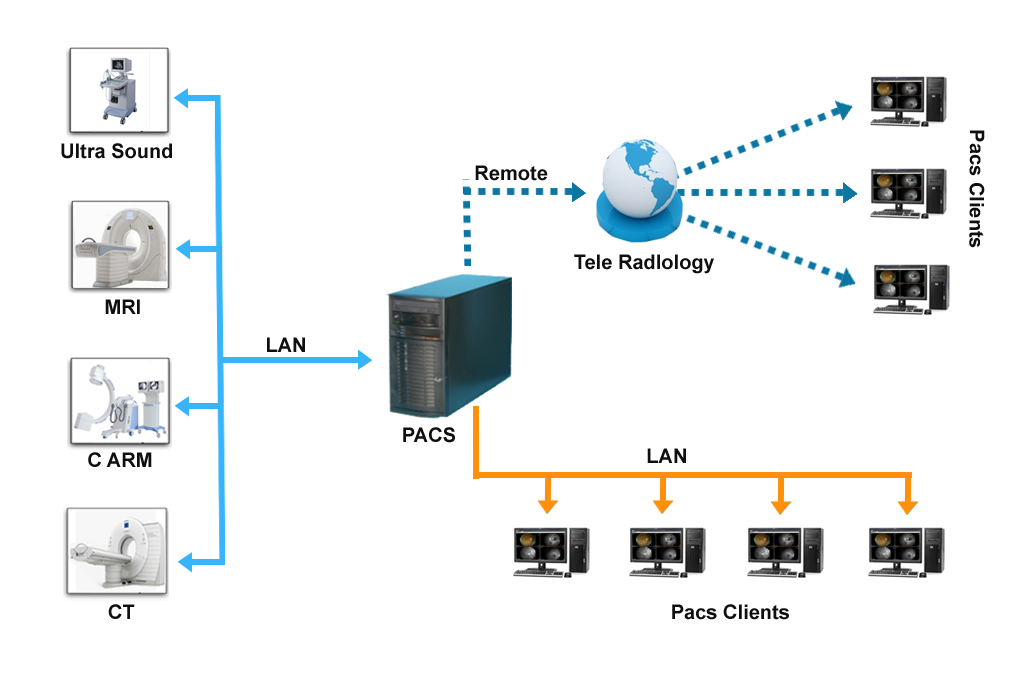 Some of the features of Enterprise PACS are
Multimodality PACS Server
Load balancing with Multiple Virtual Servers.
Auto Compression.
Auto Routing.
Auto Archiving.
Image Streaming.
File Server for Report Handling
Work list Server for reflecting patient list on modality.
Web based administration
Apttsoft's Enterprise PACS serves as the complete backbone for small, medium or large-scale imaging centers or hospitals. The suite consists of
PACS
Image Viewer
MWL Server
DICOM File Importer
DICOM Editor
Radiology Information System
Reporting Module
Doctor Module
Web Administration