One of the sophisticated features of our image viewer is the interface with close to workstation functionalities. With advanced viewing capabilities, physicians can read and manipulate images any number of times with extraordinary picture quality.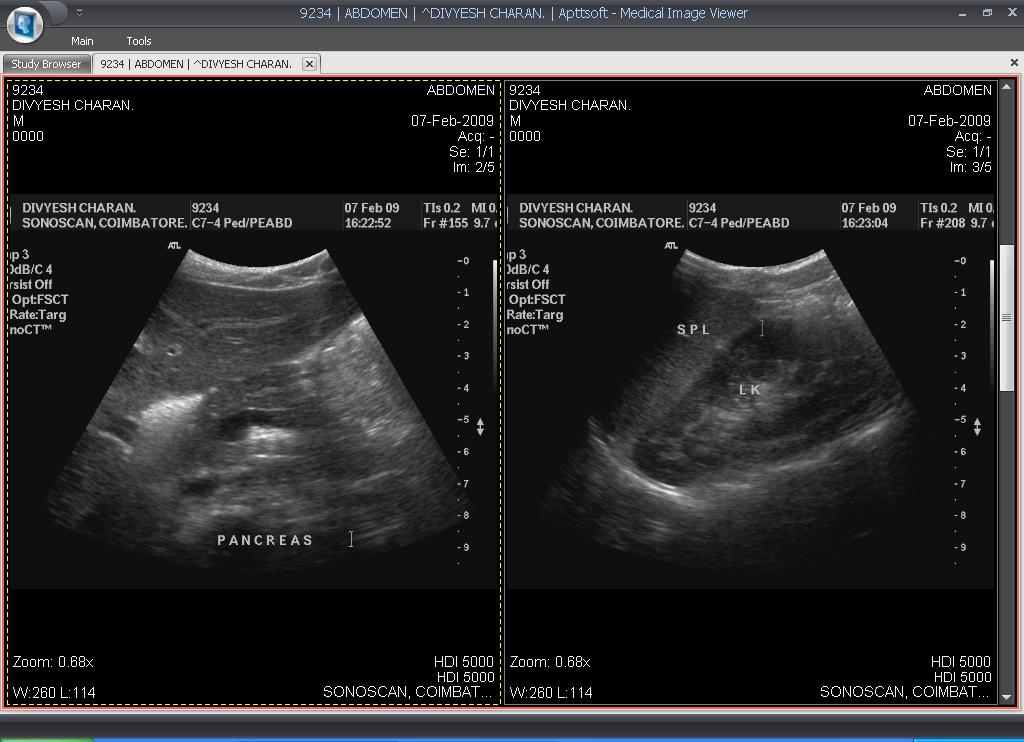 US-Image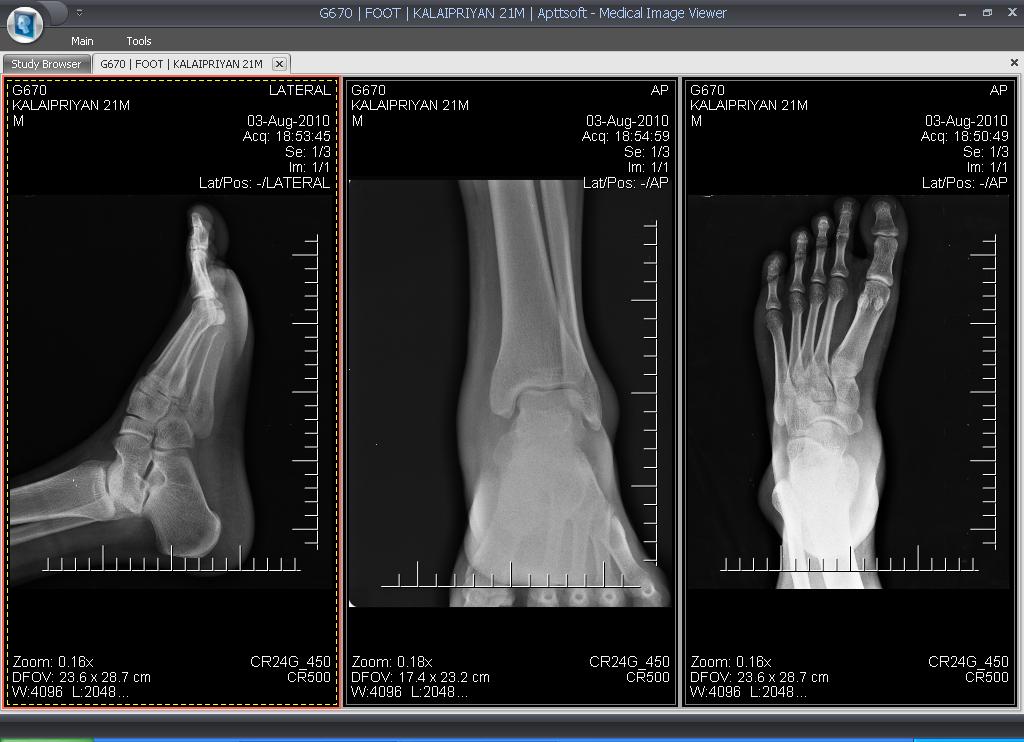 CT-Image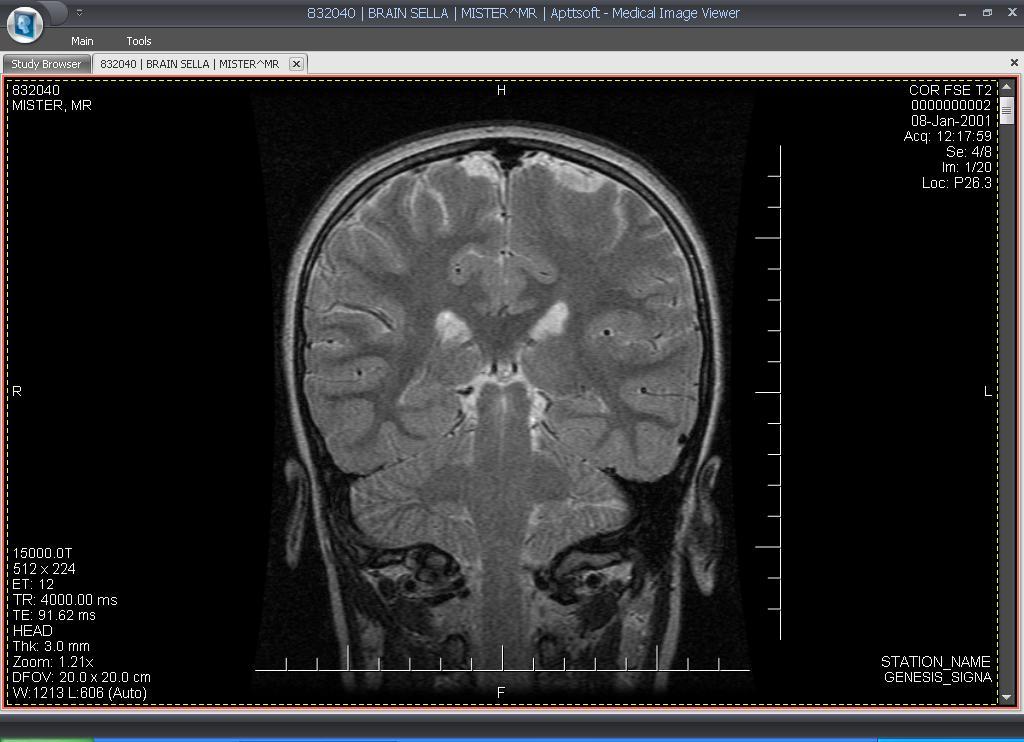 MRI-Image
Opthal-Image
With our streaming technology, users do not need to completely download the media before being able to view it. Data is fed to the user continuously while the data is acquired from the server. Streaming also reduces maintenance as no data is stored locally. Both Local and web based Viewer possesses same features such as
Study Browser with search and advanced searching options.
Advanced Report Searching and Patient listing for all studies.
Image Tagging of critical cases for future reference.
Simultaneous viewing of multiple studies and compare images.
Possible to view reports along with images.
3D rendering and re-construction of images.
MPR options as present in modality workstation.
Multiple series viewing of images.
Cine options with forward and backward loops.
Measurements.
Text callouts and annotations.
Synchronization – Stacking, Reference lines, Spatial Locators.
Image can be exported in various formats.
CD Writing
Film Printing
Web Enabled